Graduating? Get leis.
Getting married? Leis.
Birthday? Leis.
Celebrating anything? Leis.
Basically any reason to celebrate is reason enough for a lei.
Perhaps you think of leis as floral. You'd be right because certainly that's how they began. And one could easily assume that with nature's endless variety a floral lei is all a person could need.
However human creativity always finds more options.
Ti leaf leis:
Shell leis:
Nut leis:
Candy leis:
Money leis: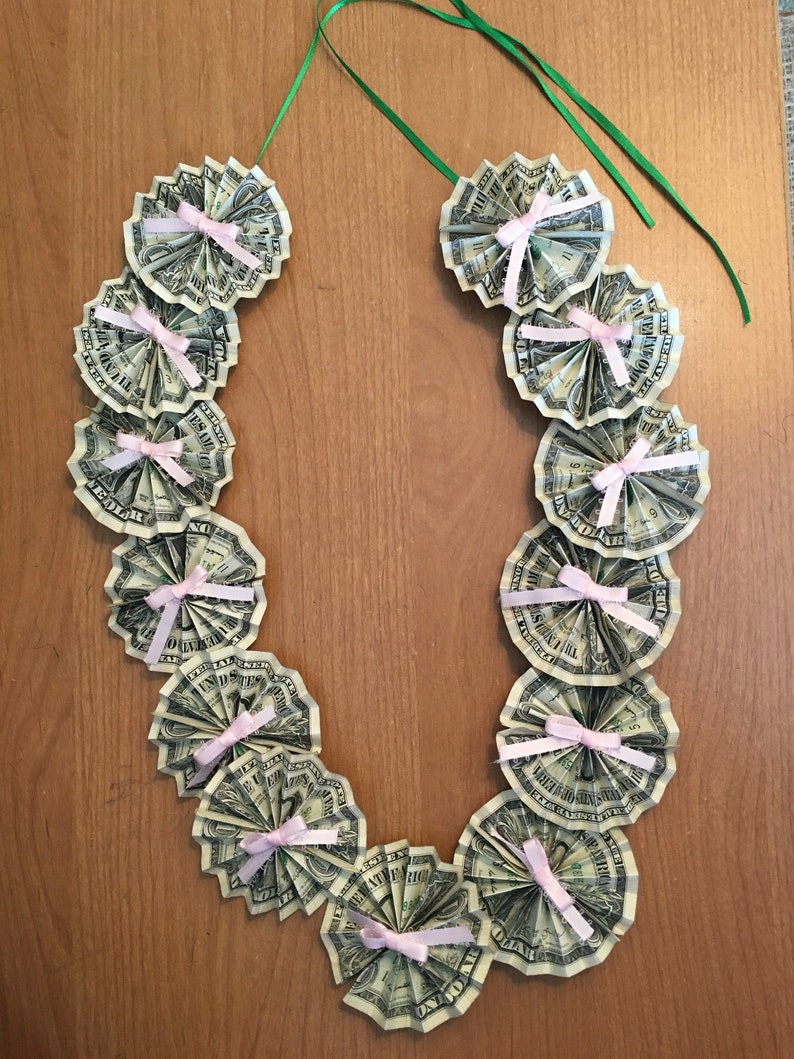 Ribbon leis:
And cheap plastic leis made in China:
Whatever your pleasure, a lei makes a celebration even more fun. I've got my fingers crossed that Mrs. Claus will take time this year to make candy leis with the kids' stocking stuffers. At the very least it should slow down the rate of consumption, right? Wish me luck. I mean Mrs. Claus.